o we post a lot of pictures of the cute animals on the farm or delicious food we prepare, BUT we also have beautiful weddings here at the farm with stunning brides and handsome grooms. I thought it would be fun to feature the brides who have had their weddings here at Rabbit Ridge. They have been kind enough to share some of the fun details about their special day and even pictures!
Our first lovely bride is Stacy Gordon Scott. She married her handsome groom Tyler Scott on March 24th, 2018. The first time Stacy and her family saw The Venue at Rabbit Ridge Farms . . . well, she had to really be able to envision what we were creating because it was a lot of dirt and framing and metal. Thankfully she trusted our vision, and she was as excited as we were with the progress of our farm. Enjoy getting to know Stacy and Tyler!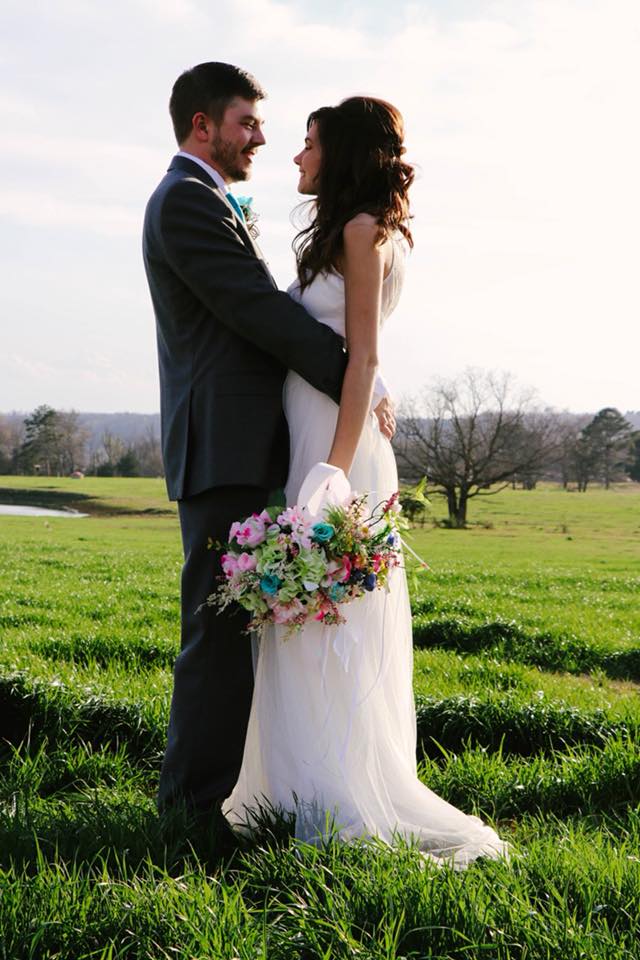 1. When and how did the two of you meet?
-Tyler and I met as freshman in college 3 days after move in. Neither of us knew anyone and became friends quickly. We started spending more of our time together and on March 24, 2013 he asked me to be his girlfriend.
2. What was dating life like together?
-Dating was always fun. We did anything from laying in the back of the truck watching the sun set and the stars come out to traveling to the Bahamas. We've always been pretty simple and just enjoyed each other's company.
3. Tell me about the proposal.
- The day Tyler proposed I thought him and I were going to Eureka Springs for an early celebration of his birthday. We spent the day at his parents. Tyler was helping his dad on a project and I was spending time with his mom. On our way, Tyler wanted to stop and go bowling to pass time so that we could see the sunset while driving to Eureka. Bowling in a dress was quite interesting. On our way to Eureka we stopped at The Lodge on Whitney Mountain, which is one of our favorite spots since it overlooks most of Beaver Lake. While we were admiring the view "Forever and Ever, Amen" by Randy Travis started playing and I asked him if his phone started randomly playing music. He pointed to a balcony where both of our families were and then he proposed.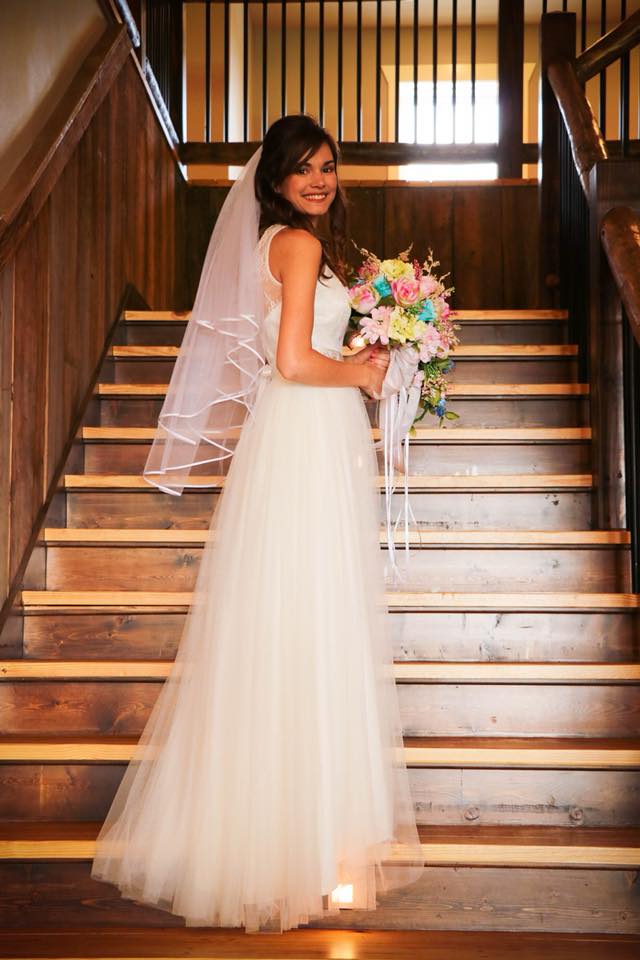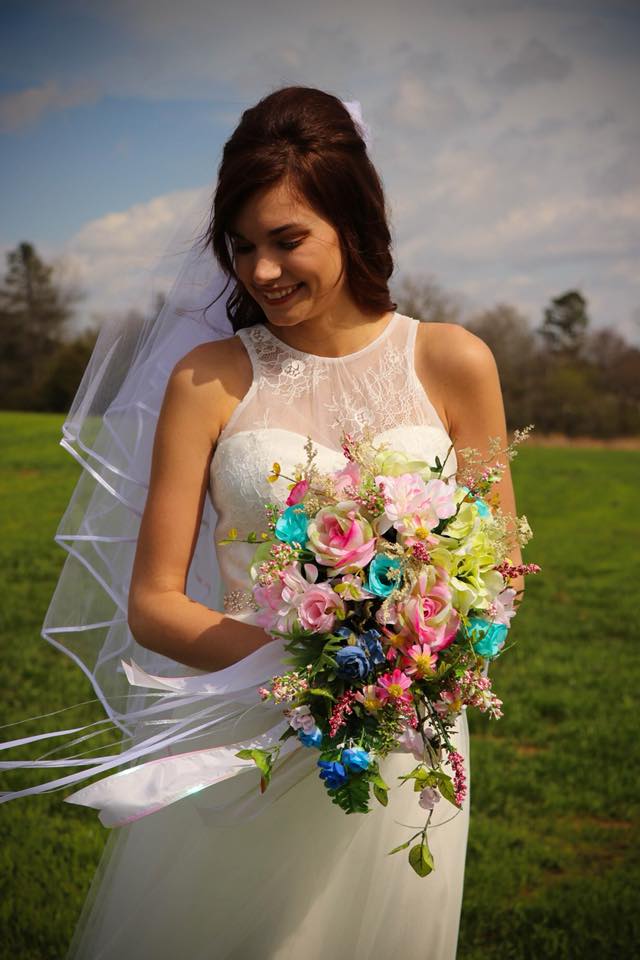 4. What drew you to Rabbit Ridge Farms?
-When I first saw Rabbit Ridge the building was still a skeleton and we were told to put our "imagine glasses" on. We were shown around and explained how things would be laid out. We chose Rabbit Ridge as our venue that day. It was very easy to imagine everything what was to come. Angela and AP were incredible to work with from the start and I knew I could trust them with anything I might need for my wedding. Leading up to our wedding, we were given several building updates and allowed to come see the building when we were in town. We never doubted our choice in Rabbit Ridge.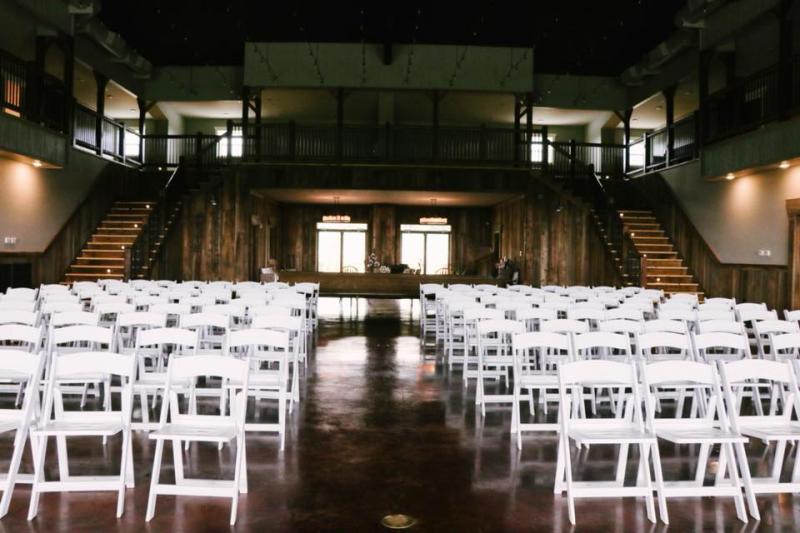 5. Tell me about your wedding and reception.
-Our wedding day was nothing short of perfect! Rabbit Ridge accommodated all of our guest (250 of them) and had rooms for our out of town guests. The bride and groom suites had everything we needed for getting ready and was large enough for everyone to comfortably spend their time. The landscaping and the venue itself made for amazing pictures, the acoustics for our music was great, we had several options for lighting, and the option for indoor or outdoor. Anything we wanted we pretty much had the option for. After our wedding we were able to transform the area for our reception in a matter of minutes. There was enough space for a serving area, tables, and a dance floor. We had an immense amount of fun and couldn't have asked for anything more.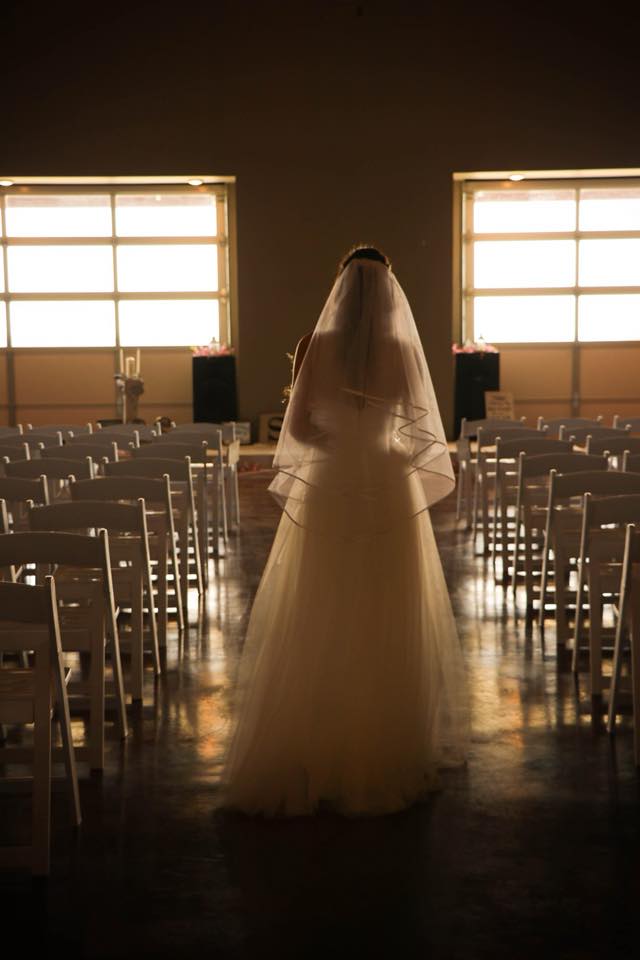 6. What was your favorite moment on your wedding day?
-My favorite moment on our wedding day was when my husband sang to me during our vows. We had all of our family and friends and I had just finished reading my vows to him. He got a well-deserved standing ovation at the end.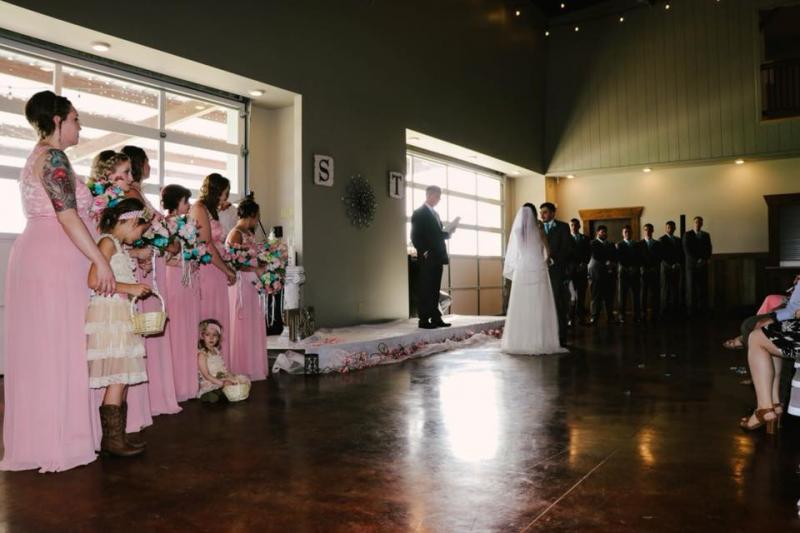 7. Describe your favorite thing about each other (bride and groom each give their response).
-Groom: I love how sweet and caring she is toward not only me but everyone she meets.
-Bride: I love that he is always willing to help anyone in need without question.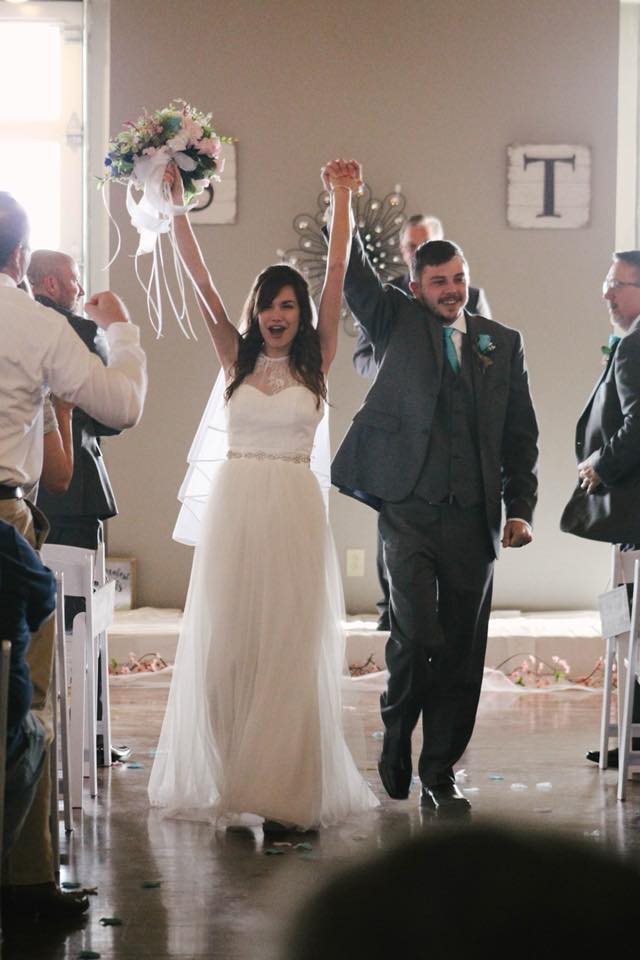 8. Describe what you will be like as a couple in 50+ years.
-We aspire to be the crazy couple that we are now. We love to travel and create new memories and I hope we never lose the love and fire that drives us. In 50 years I hope we are still be finding new reasons to love each other!
9. Please list your vendors:
Wedding dress: Couture Bridal (Springdale, AR)
Bridesmaids dresses: Mary's Fashion (Russellville, AR)
Tuxedos/suits: Men's Warehouse
Hair/makeup: Kallie Linn (Damascus, AR)
Photographer: Bailey McElyea Photography (Quitman)
Caterer: Mark Scott (FOG)
DJ/Band: Michael Shaw (BeeBee, AR)
Florist: Trish Ward (Quitman, AR)