I recently agreed to speak to the Lions Club at my hometown. As I began to work on my presentation, I realized that I have never documented the beginning of Rabbit Ridge Farms. There are so many details, it would take days to write (it would actually make a fantastic chick flick) so I thought I would give you the condensed version.
Going way back . . . I grew up on a conventional row crop farm in Blytheville, AR. My dad grew cotton, soybeans, corn, and occasionally milo. I loved to play in cotton fields, watch wheat fields burning off at dusk, and see crop dusters perform their dramatic air shows over the fields of the Delta. I swore I would never marry a farmer. Well, never say never. I married my first husband in 1997, and we continued farming and added rice to the mix of crops. We had two boys, Jacob and Crafton.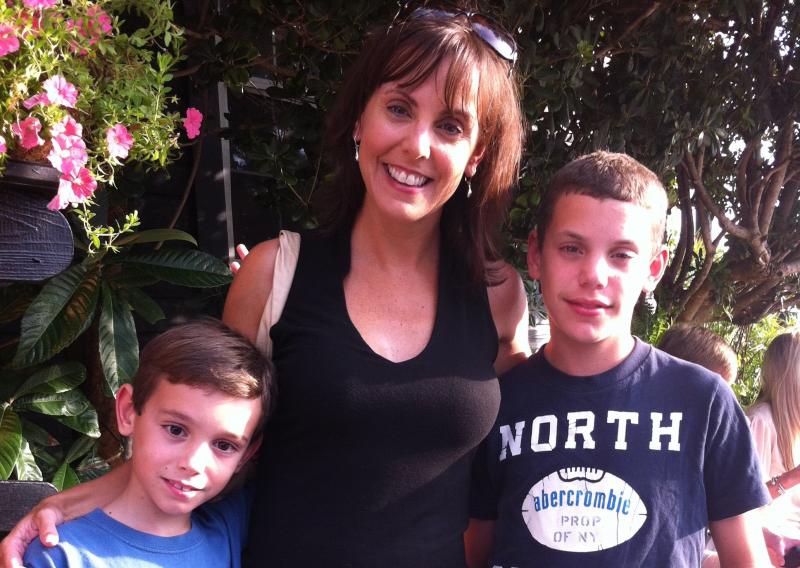 Over in the hills of central Arkansas, Alan grew up on a dairy farm. When his father sold their cows his senior year of high school, Alan swore he would NEVER have cows again. Like I said, never say never. He established his own commercial herd of cattle in his mid 20's. He married his first wife Angela (yes, we have the same name lol!), began his career as a general contractor and owner of Mahan Construction, and had two children, Zack and Maggie.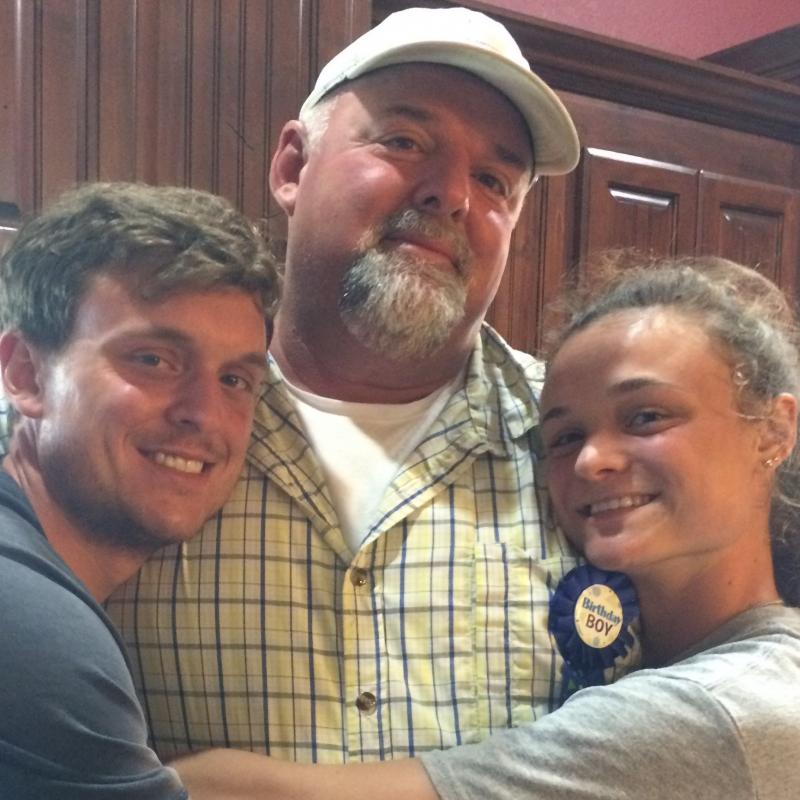 Fast forward to 2013 after a lot of life happened. I was a widow, he was divorced, and we married and became one big happy blended family at Rabbit Ridge.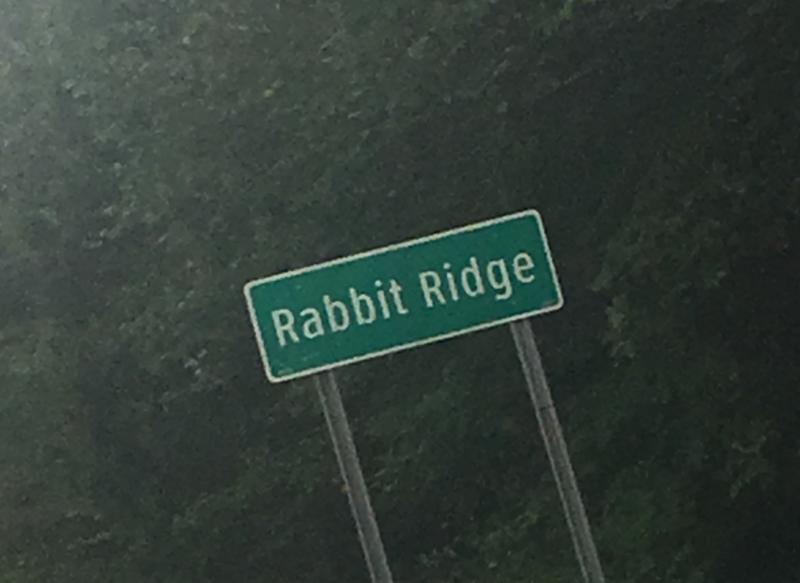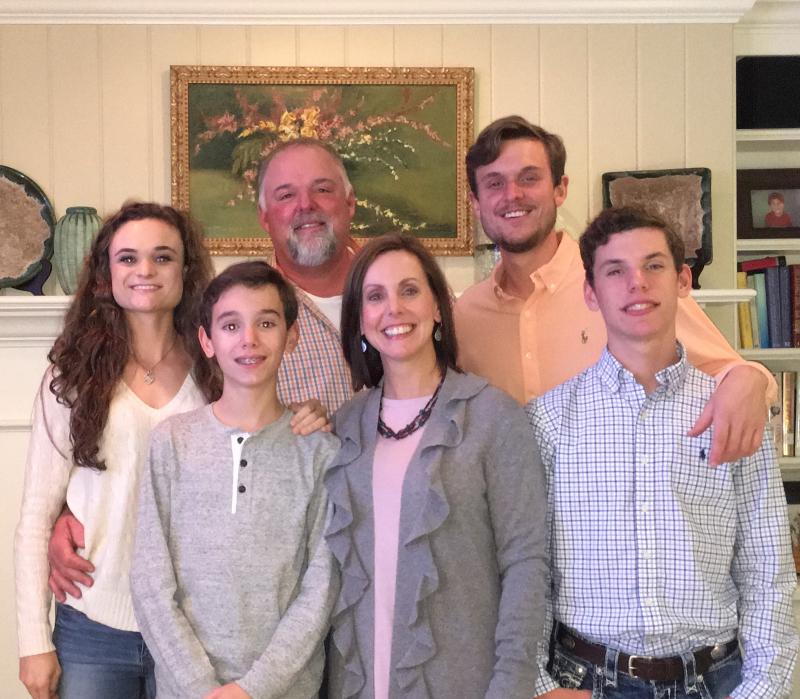 Soon after, Alan and I bought a group of heifers to add to his herd and we began Rabbit Ridge Cattle. We assumed we would continue raising cattle like most people do in this area. Well, after some unexpected changes to the operation, we realized we needed to look at things differently . . . we wanted to look at things differently. How could we maximize the use of the property that we owned depending only upon our resources to raise our animals? Around the same time we made the decision that we did not want to purchase any more meat from the grocery store. We also took a long look at our lives and decided that we wanted to earn our living primarily from the farm and cut back dramatically from the construction business. Look at this place! How could we not want to spend more time together and time together here on the farm?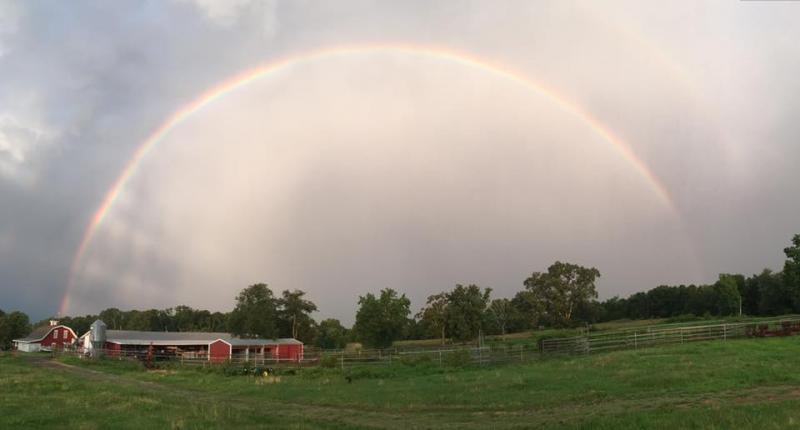 I'm not sure if we are crazy smart or just crazy, but we dove right in. First we changed the name from Rabbit Ridge Cattle to Rabbit Ridge Farms to better reflect our operation. We expanded our farm to include pigs and chickens, we cut back on our cattle herd, and began selling cuts of meats to consumers. We began with half and whole animals, but quickly moved to selling individual cuts from the many freezers we have at our home. There was such a great response we soon realized that we would need to have a retail space, but a typical store didn't seem to fit (we don't seem to be typical in any sort of way!). After much thought we knew that we needed to build on the farm and The Venue was born. Here we can do it all . . . have a retail store for our customers, have more space for our stock, have a large beautiful space to host anything from intimate farm to table dinners to large festivals with live music, rent the space to others who would like to have their wedding, training, corporate event, educational experience, retreat, you name it and we can do it. And the best part is that we get to do it together. The Venue is now the heart of the farm and the place where we both get to do the things we love. I love to make things pretty and inviting. Alan loves to host. We both love to cook. He loves to share with people about the farm and the animals. I love to encourage folks how they can make healthier choices. We both love the farm, and we love to share it with others. I look forward to sharing more about the happenings at Rabbit Ridge!